Posted by Whitman Publishing on 8th Aug 2019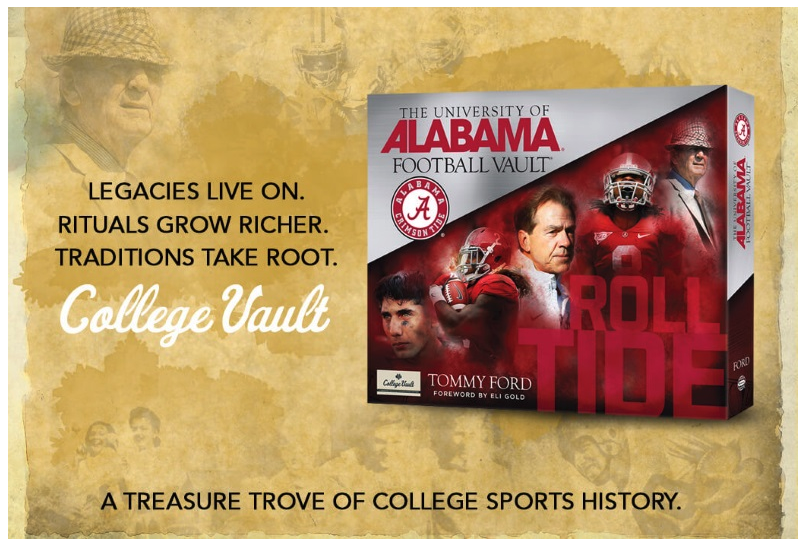 In 2009, Whitman Publishing released a collectible book series featuring celebrated moments and histories of some of the most storied college football programs in the country. Since then, these collectible books have only grown in popularity and value in the collectors community. Anyone who is a collector or a college football fan will love looking through this unique vault of collectible books that incorporate memorabilia and vintage photos to remember the stories of some of the nation's top programs and athletes.
This College Vault collection has been described as part history, part scrapbook, taking nearly 200 pages to relive and chronicle each individual school's inspirational story through the eyes of former athletic directors, sports writers, and even some athletes. They feature countless colorful photos, reproductions of old game programs and tickets, and are stored between a beautiful glossy hardback cover with matching slipcase.
This special collection features over three dozen schools from all over the country in the ACC, Big Ten, Big 12, Big East, WAC, Mountain West and SEC conferences. Among the many schools featured, Crimson Tide, the University of Alabama, and the University of Georgia all appear.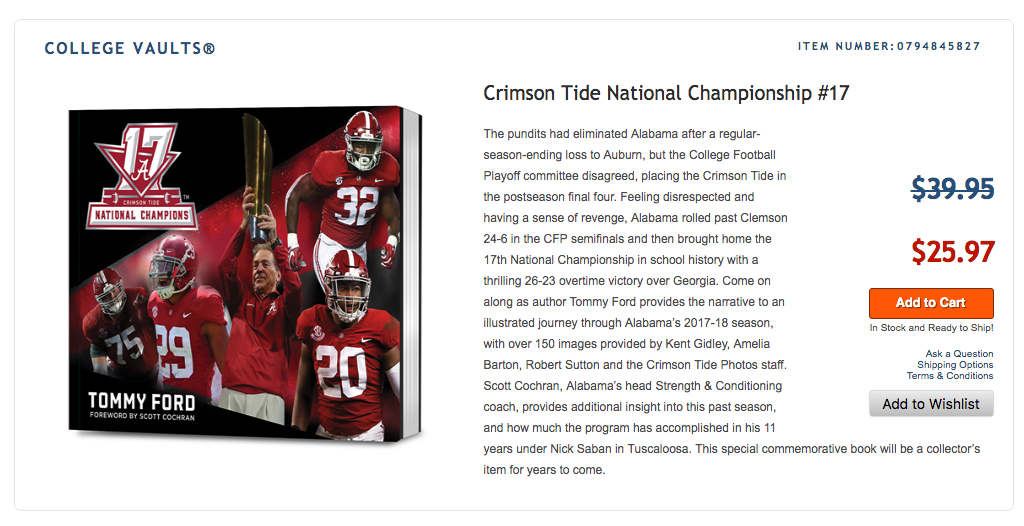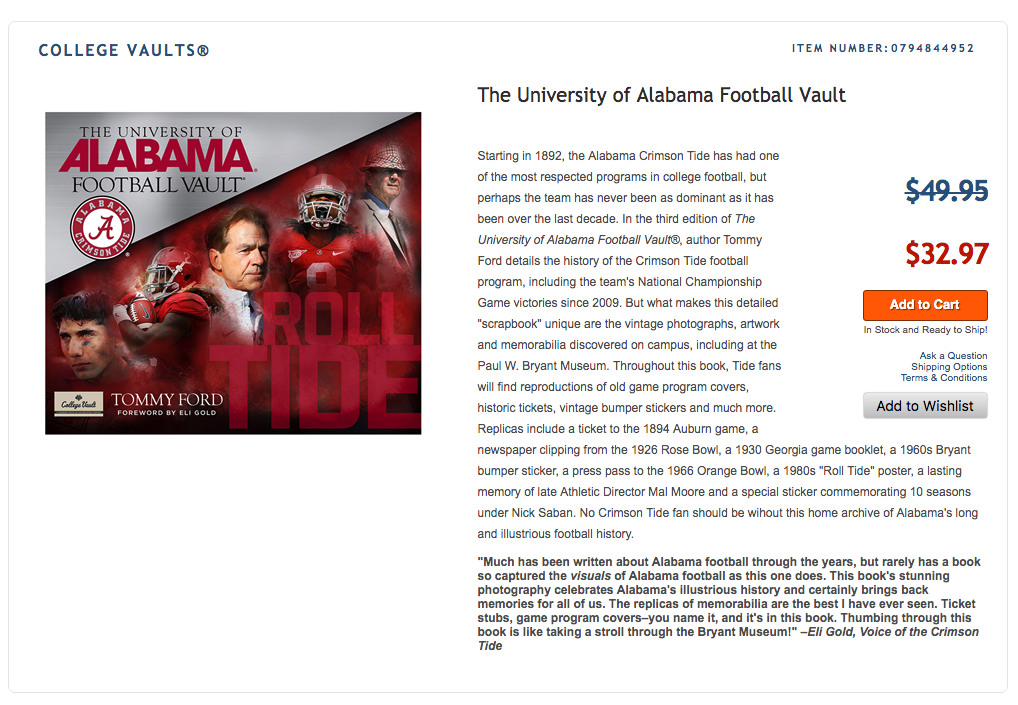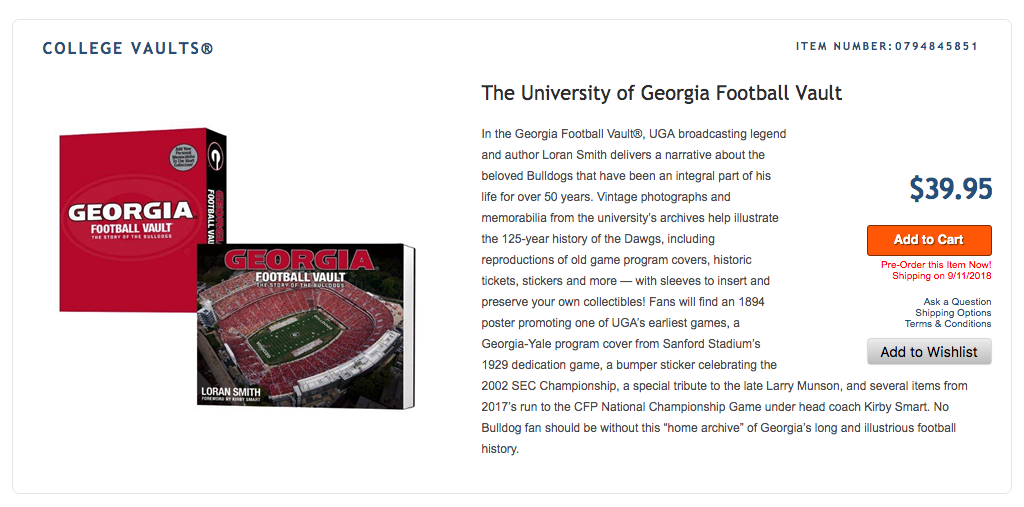 Whitman Publishing is currently offering a special pre-order for a few newly published College Vault collectible books that will be launching soon. This new series of books features University of Clemson, University of Oklahoma, and the University of Michigan.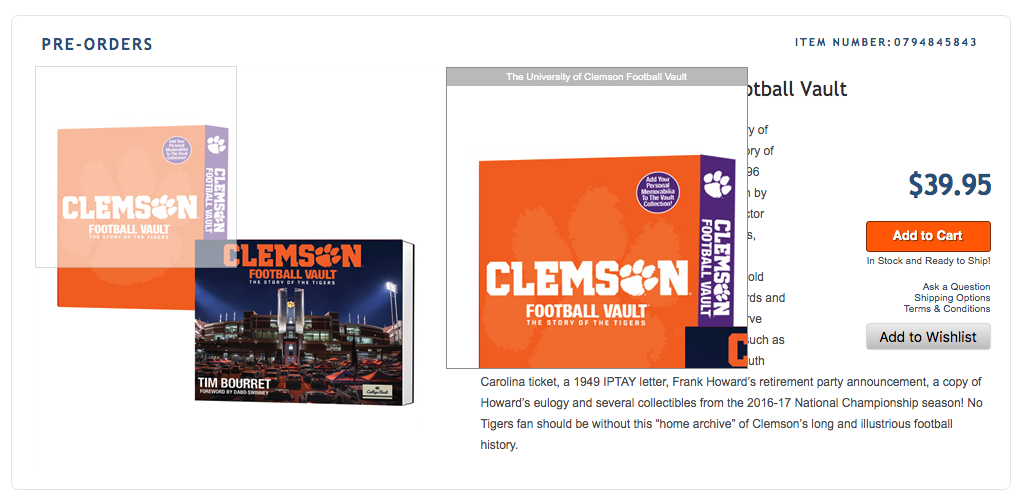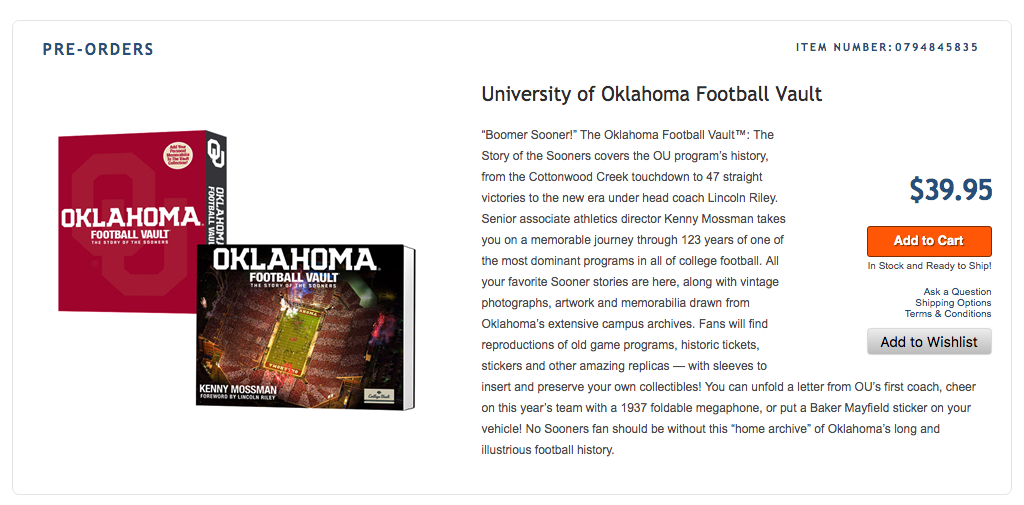 These books are a collection curated to help these historic college football legacies live on, for the rituals to grow richer, and the tradition to take root in the heart of our nation. They are a must-have for collectors who are passionate fans, and a treasure trove of sports history.