Posted by U.S. Mint Office of Corporate Communications on 6th Nov 2020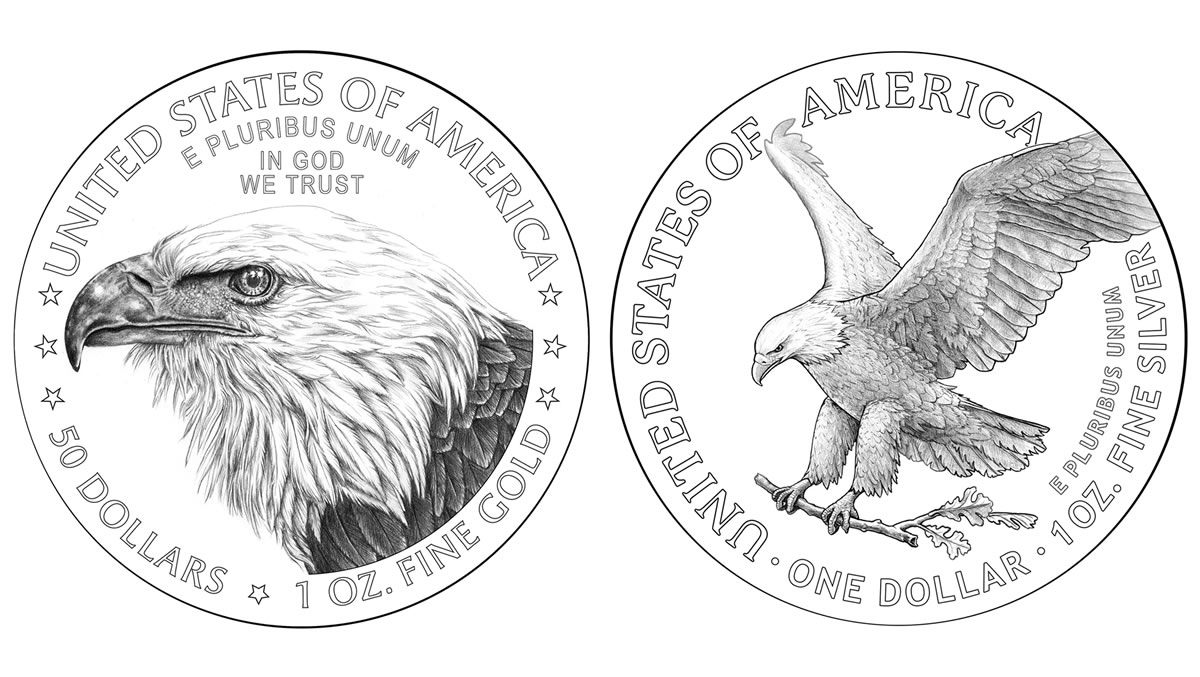 The American Eagle Coin Program is one of the U.S. Mint's most popular programs. 2021 marks the 35th anniversary of the program and of the gold and silver coins. The Mint first issued the coins in 1986 as both bullion and collectible products. American Eagle Platinum Coins started in 1997 and palladium in 2017.
In honor of the 35th anniversary, the Mint will release new reverse designs for the American Eagle Gold and Silver Coins. The obverse designs will remain the same, but will be refreshed. Law allows the Mint to change the designs on these coins after 25 years.
American Eagle Gold Coin
In 1986, the American Eagle Program launched with a gold coin featuring a historic Liberty obverse design and a reverse of eagles. The obverse comes from Augustus Saint-Gaudens' 1907 Double Eagle Gold Coin. The reverse, by Miley Busiek Frost, depicts an eagle grasping an olive branch flying above a nest of eagles.
The 2021 reverse features a new design with the portrait of an eagle. Artistic Infusion Program (AIP) artist Jennie Norris designed the eagle and Mint medallic artist Renata Gordon sculpted it.
American Eagle Silver Coin
The first American Eagle Silver Coins were also released in 1986. The obverse features another iconic early 20th century design, Adolph A. Weinman's "Walking Liberty". The reverse, by John Mercanti, features a heraldic eagle with a shield, grasping an olive branch in the right talon and arrows in the left.
The 2021 reverse shows an eagle coming to land on a nest, carrying an oak branch. AIP artist Emily Damstra designed it and Mint medallic artist Michael Gaudioso sculpted it.
The Mint will release the redesigned American Eagle Gold and Silver Coins in mid-2021.